Laser
Our team takes the designer's blueprints, schematics, shop drawings, renderings or sketches on a cocktail napkin, and transforms them into technical files for the lasers to read. Robots do not operate these machines – real people transform the designer's intentions into specific laser files and run tests, make adjustments, and monitor every cut….
The computer guys not only convert the info, they review the computer drawings with the laser technicians and stand with the tech beside the machine to ensure complete accuracy. After all, if accuracy was not of the highest priority, you wouldn't need a laser.
Much of our laser work is for industry, so yes, our parts are always perfect. Lasers have the ability to fabricate metal parts that might otherwise require expensive tooling. We can also "etch" using our laser surface marking technique.
Our lasers are among the most current state of the art cutters in the game. We bought our Bystronic 2200W (120×60) years ago, and it provided the impact on our business that we anticipated, so we bought the 4400W to sit beside it. With these arrows in the quivers of our sales team, our workload hit capacity quickly – both lasers running two shifts, six days a week. So, naturally…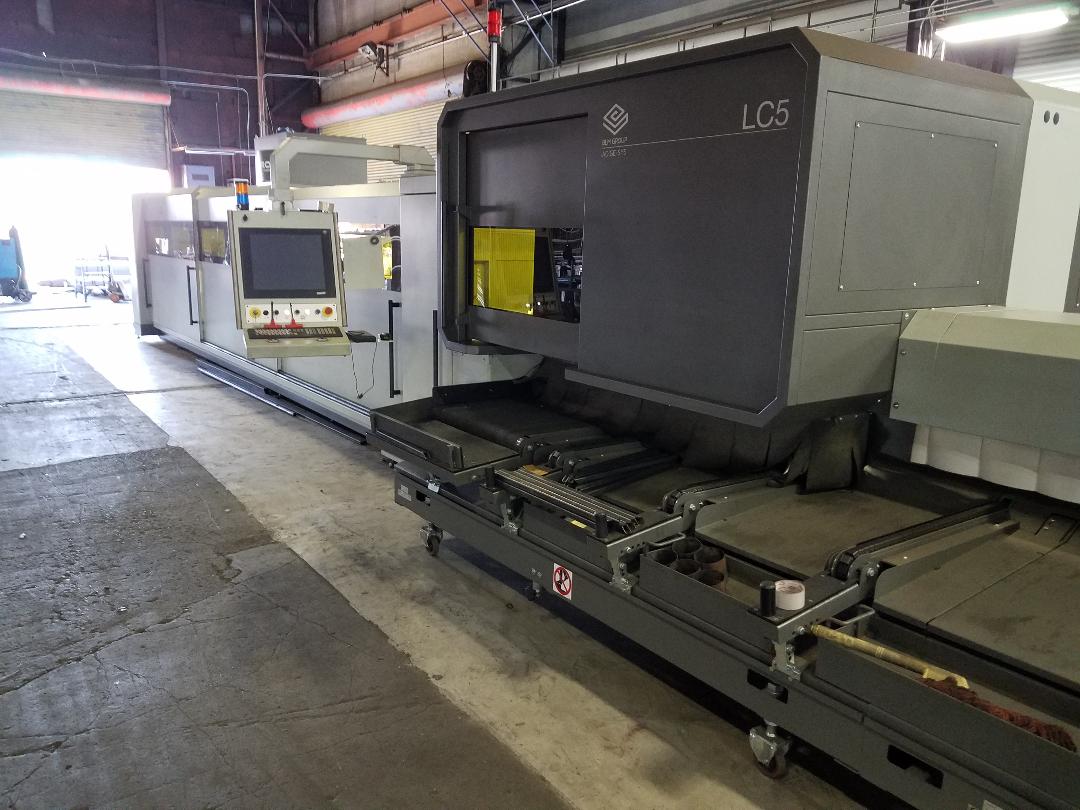 Meet the latest technological marvel to grace our floor – the BLM LC5. Six kilowatts of laser cutting beauty.
C&O has everything necessary to execute ANY laser job out there… BRING IT!
Creations
We're passionate about creating a display that effectively represents your business. After all, attractive and effective displays generate sales and turn shoppers into buyers. Countertop displays; floor displays; trade show and event componentry – we have been creating all of these for a long time.