Wood
Imagine a facility where the finest quality woods are chosen – maple, mahogany, oak, pine… Then the woods are cut, machined, joined, sanded and finished with quality stains or paints by craftsmen who have been honing their skills for decades. We offer wood fabrication for any display need. Quite often these woods are combined with custom crafted metal parts to create magnificent fixturing.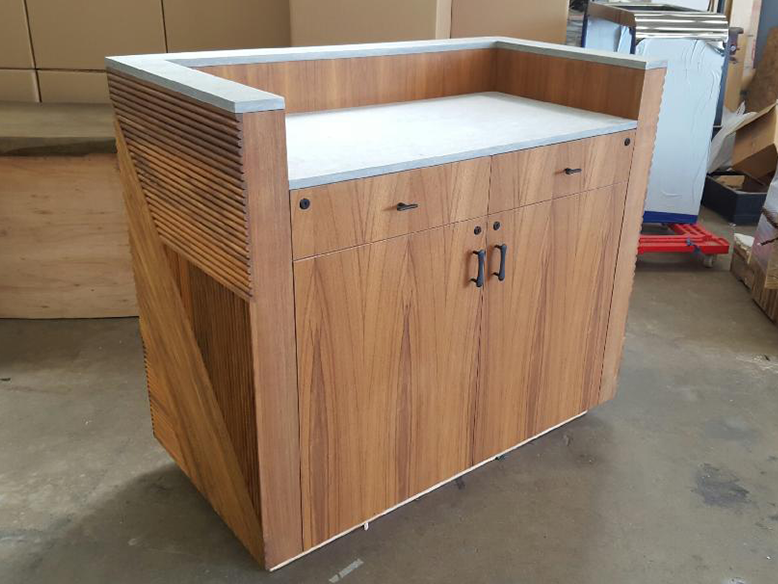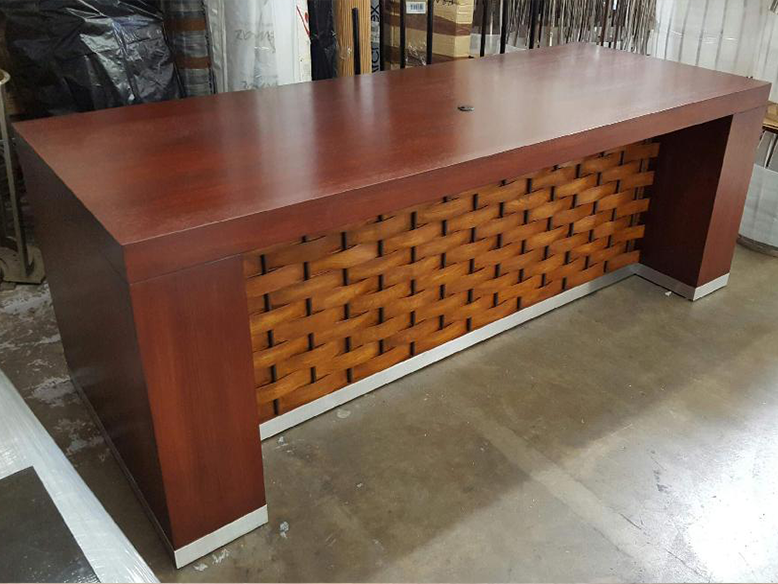 Lighted display cabinets with sliding tempered glass doors; cashwraps and counters for your retail space needs; quality point-of-purchase and interactive kiosks; pedestals and platforms; endcaps and gondolas; tables and chairs…. These are some of the creations we can provide. The milling and machining is performed by skilled craftsmen who have access to current tools and automation, including CNC routers and laser cutters.
Creations
We're passionate about creating a display that effectively represents your business. After all, attractive and effective displays generate sales and turn shoppers into buyers. Countertop displays; floor displays; trade show and event componentry – we have been creating all of these for a long time.